This past summer, I really thought Kayden was out of his
Cars
phase.
Sure, he still loved to play with them on occasion, but it looked like LEGO'S and trains were headed to the top.
Enter: preschool, and
Lightening Lover
.
Lightening Lover is another little boy in his class, and he really loves
Cars
. Donning the backpack when he enters school, the
Cars
Valentines, the car haulers, and most importantly some of the
Cars
Kayden is coveting.
Specifically, No Stall: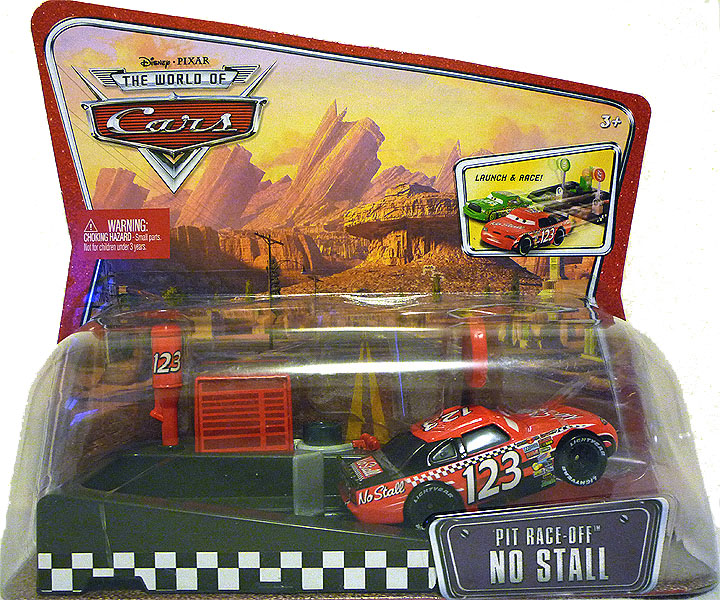 The last time we were at Meijers, there is was sitting on the shelf, at eye level, just beckoning Kayden to pick it up and beg for it.
And beg he did.
I really did not want to spend $8.99 on this car, just because it has the launcher. So, I told Kayden that he would have to earn it. I think it sounded like yes to him, and since he had no clue what that meant he was as excited as could be.
The whole way home we talked about our new sticker chart and how he would do things for mommy and earn stickers. Once he got up to twenty stickers, he would get No Stall.
The five things we choose to focus on were:
~Get dressed without a fight
~Wash your hands after going potty
~Put your coat and shoes away
~Pick up the other Cars
~Put dirty clothes in hamper
This all sounded great, until he found out he only gets ONE sticker for each thing per day. Time and again he would wash his hands and run into the kitchen, "I am ready for four stickers, mom!"
The concept, for the most part, was lost on him as he tried to earn stickers.
Twenty stickers were achieved on Thursday, just in time for him to bring it to preschool to show Lightening Lover.
As we were laying in bed last night talking things over, the subject came up.
"Mom, like, I don't want to earn them anymore," he said. " I just want you to give them to me like Lightening Lovers mom does. He does not have to do stickers."
Already trying to guilt me at four years old.